Role of Innovative Technologies to Improve Indian Healthcare system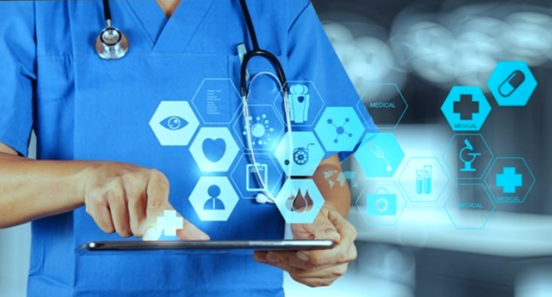 Hey! Can you tell me what is that thing that has modified the whole narrative of people's lives in the 21st century? If you are really thinking about technology then you are absolutely right. Technological advancements play a significant role in every aspect of life. It has no doubt that technology does not make our work easier. With the help of technological advancements all the sectors in India improving day by day. Nowadays lives without technology are not possible in other words it's very difficult to believe life without technologies. This article discussed the role of technological advancements in the Indian healthcare system. Now let's take a look at how innovative technologies completely changed the face of the Indian healthcare system.
As we know that India is listed as the 2nd most populated country in the world due to which the nation possesses a distinctive healthcare challenge. In previous Indian healthcare system face several challenges due to lack of use of technologies but after the use of technological advancements, the healthcare system of India grew rapidly day by day. Technology introduces numerous opportunities for developing and alternating healthcare systems. The use of technology reduces human errors, develop practice efficiencies, reduces time consumption, improves clinical outcomes and enables care coordination. When there is just one doctor for every 1,000 people, technology can be transformative in healthcare delivery. Rural India is severely disadvantaged by a significant disparity in which metropolitan areas have four times the number of medical providers as rural areas. Now with the use of technological advancements biggest and most critical operations get easily done even in less time.
Health Information Technology:
A technology designed to store, distribute, and analyze the data gathered in any medical facility is known as health information technology (HIT). The usage of healthcare technology can assist in the improvement of patient care. There are several types of healthcare information systems that deal with administrative issues as well as patient clinical records, among many other things. The significance of health IT now originates from a mix of improving technology and altering government regulations that affect the quality of patient care. Health information technology (health IT) involves the processing, storage and interchange of health data. The widespread use of health IT in the healthcare sector will enhance the quality of care, reduce health care costs, increase operational effectiveness, eliminate documentation, as well as increase access to affordable healthcare. Electronic health information is stored and exchanged electronically and protecting its security and privacy.
Use of Artificial Intelligence (AI) and Machine Learning (ML) in Healthcare system:
The usage of Artificial Intelligence (AI) Technology is now becoming more prevalent in the healthcare system of India. The elderly population and rising rates of non-communicable diseases have created a requirement for technologies that might assist people to forecast diagnoses as well as future health difficulties. Algorithms for finding patterns in vast volumes of data are included in Machine learning and artificial intelligence (ML). AI in the health care system has the potential to help clinicians understand which risk factors lead to disease. In India, heart disease and cardiovascular disorders have become the main cause of mortality, and clinicians intend to employ artificial intelligence to analyze information and learn more about the factors contributing to this growth.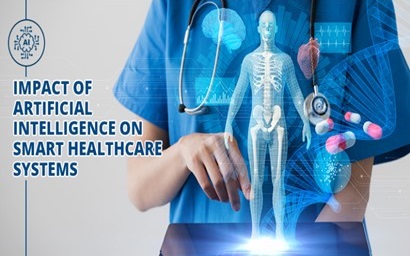 Thanks to these characteristics of medical technologies help to promote the Indian healthcare system. Hospitals in India may combine data and patient transfers as well as referrals which are becoming more controlled only because of medical technologies. These databases may also help doctors to make better diagnosis and treatments by allowing them to quickly access prior cases which help them to make judgments about new patients. Among the most significant advantages that technology brings to the healthcare industry is the better and faster availability of information both for patients and healthcare providers.
By Bipul Kumar Burman | May 10, 2022
Electrical & Electronics Engineering,
Govt. Polytechnic Jagannathpur, Chaibasa, Jharkhand, India.